Jewishtour
Jewish Heritage Tour of Myanmar
10 Days/ 9 Nights Myanmar Trip
5th Dec – 14th Dec, 2018
$1650 per person
When people consider the Jewish experience, the Middle East and Eastern Europe are the most frequent centers of attention or in Asia perhaps India- — but Burma…… ?
Do you know Rangoon has the most beautiful Baghdadi Synagogue in all of Asia?
Do you know Synagogue used to have 126 Torah Scrolls (probably highest number in the world)?
 
Do you know Coca- Cola was first brought to Rangoon by Jewish family called Solomon Brothers?
Do you know Rangoon had Jewish Mayor – street name after the Jewish merchant Judah Ezekiel–  beautiful "Sofaer Building" still standing today at downtown
Rangoon?

Do you know Burma was Israel best ally – first country in all of Asia to recognize Israel and Burmese Prime Minister U Nu was the first ever head of the state to visit Israel in 1955?
Ben Gurion said in 1961 – in all of Asia, there is no more friendly nation to Israel than Burma.

Today there are only a few Jews left in Myanmar. This trip will give you insight of this vibrant community and learn their escape from Japanese occupation in WWII. You will hear the interesting stories of "Jewish Life in Pagoda Land".   Special Hanukkah Celebration in Yangon with local/expat Jewish community, diplomats and others.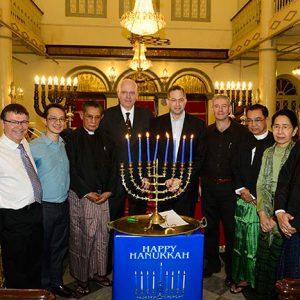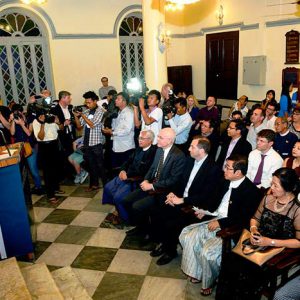 Beside Jewish experience – this trip will enable you to explore and experience this beautiful country about which Rudyard Kipling wrote, "This is Burma and it will be quite unlike any land you know."
Click Here for Details Itinerary
We hope that through tourism the Jewish community may begin to revive and that beautiful synagogue once again will be filled with joy and song.   I do hope you can join us for this amazing trip. Please share with others who might be interested – Very much appreciated.
Sammy Samuels
Managing Director
Myanmar Shalom Travels